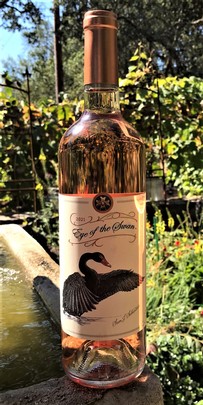 2021 Eye of the Swan Reserve Aleatico Rosé, Sonoma Valley
Sonoma County Harvest Fair Gold Medal Winner!
It was 1975 when Sebastiani Vineyards introduced "Eye of the Swan." The forty five years since have seen Rosé wine grow into an American favorite. The wine is named for its unique copper cast corresponding with the coloration of the eye of the black Australian swan in my vintner father August Sebastiani's aviary.
Dry and full-bodied, rich and full of fruit, versatility has been the secret of success. So if you enjoy wine, red or white, we invite you to include "Eye of the Swan" when planning your next meal, event or activity. You will find it to be the ideal complement to any food you serve.
Only 94 cases were bottled of this special wine.
Wine Specs
Appellation
Sonoma Valley, Sonoma County