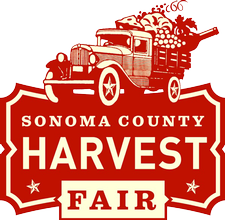 Sonoma County Harvest Fair Trio
3 Harvest Fair Winners!
Enjoy a trio of our Sonoma County Harvest Fair award-winning wines.
Includes one bottle of each wine:
2016 Don Silvio Reserve Sangiovese - 2018 GOLD MEDAL WINNER
This vintage features garnet color, balanced tannins and flavors of fresh plums. It pairs elegantly with grilled or barbequed foods.
2017 Reserve Chardonnay - 2018 SILVER MEDAL WINNER
A classic "Old World" Chardonnay with fruity high notes, soft wood tones running thought the front, middle and back palate, and a depth of fruit that appears as sweetness but is truly ripe grape character at its fullest.

2010 Reserve Sangiovese - 2017 DOUBLE GOLD MEDAL WINNER
This 100% sustainably farmed, 100% Sonoma Valley, 100% barrel aged, 100% Sangiovese, is extremely floral with a bouquet of flavors ranging from fresh hibiscus to ripe black raspberries.