Hello! My name is Samuel J. Sebastiani and I am a third generation vintner.
It has been my experience that the wine consumer wants to know as much as can possibly be absorbed about wine. The key questions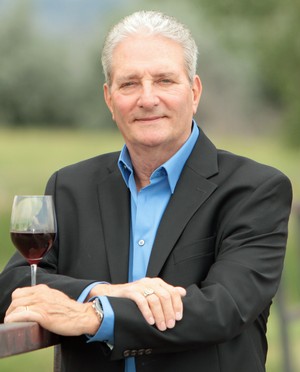 asked of me have been, "How is wine made?" and "Why does one wine taste different than another?" I can, of course, only speak and respond on the basis of my personal experiences as a California vintner.
It is my firm belief that by telling people what we do to make wines and what goes on throughout the year at a winery, helps to increase one's knowledge and also enhance one's appreciation of fine wines.
As a vintner, my life's work divides into two categories, the growing of wine grapes, and the making of wines. Some of my blog posts will present the viticultural side as it focuses on the preparation of the soil, the planting and nurturing of the vines, and the culmination of it all in the harvesting of the grapes. Other posts will concentrate on the making of wines from fermenting to aging, to bottling. It leads to the single purpose of wine – the tasting and enjoyment it brings to your table.
Wine exists to give us pleasure and enhance our lives. I will do my best to make my blog posts discussions direct and straightforward; and therefore understandable to everyone. All efforts will be made to avoid using "wine jargon" or highly technical words. When I feel it necessary to use them, I will add a detailed explanation of the technical terms in a Glossary. Thus readers may refer to the Glossary when it is necessary.
These blogs will be presented to you from the perspective of a California vintner whose family has been making wine in America since 1904, and has been dedicated to excellence. I hope these blogs will help you to better understand wine and adds to your enjoyment of it. Should you have any questions or comments, I can be reached at winemaker@lachertosawines.com.
Please call me "Sam." All my friends do.