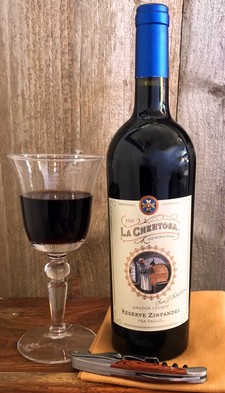 2015 Fra Paolo Reserve Zinfandel, Amador County
The 2015 harvest was from the third year of one of California's most severe droughts, this caused nature to self-regulate the crop by producing smaller berries, smaller and fewer clusters. The result is that the 2015 wines in general will be more intense, deeper and fuller -flavored.
This has made for a wonderful fruit component to balance with the nuances imparted by our select oak barrels. For each harvest, we import an amount of new barrels to approximate one third of our barrel requirement. We have clear parameters and have worked with the same French and Italian coopers for years. But, every tree is different and God changes the growing game for them too. We just try our best to be consistent.
By selecting different rows in different locations on the property we have created a "field-blend" to start our wines off with an induced complexity. Fermenting them in our own designed fermenters we have developed an exceptional depth of flavor extraction. A wine of silk and satin with ruby depth and red cherry flavor tones, this is truly an exceptional wine.
During one of my first visits to the monastery La Chertosa, Fra Paolo served as my guide. Fra Paolo is a Certosinian winemaker, master blender and delivered me to the cradle of my family's heritage. Fra Paolo is remembered and honored by being named to the Zinfandels I produce.
Only 280 Cases Produced!
Wine Specs
Appellation
Amador County