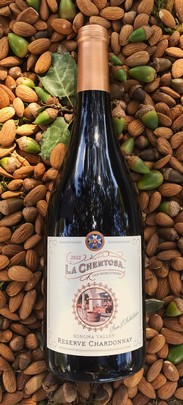 2022 Reserve Chardonnay, Sonoma Valley
This wine is a skillful blend created from fruit from multiple sites within the red-soiled Wildwood Vineyards. It is 100% Chardonnay, 100% Sonoma Valley and 100% Sustainably Farmed.
My grandfather, Samuele and my father, August recognized the potential of this soil in small parts of Sonoma County land as having the perfect growing characteristics for premium wine grapes. Red Hill series is prized among winemakers of the world for the extra character it imparts to the wine.
In over 65 years of winemaking, this vintage will stand as one of the outstanding of my career. We have for years used multiple vineyard sites on Wildwood Vineyards in northern Sonoma Valley. There are three different clones of Chardonnay, each on red soil. New French oak barrels and weekly stirring of the lees for four months has added technique to this wine.
High notes of under-ripe apple push through a layer of cream which has tones of unsalted butter, velvety cream and slightly toasted almonds trailing with nutty tones of what seems like oven-baked peaches.
581 Cases Produced
Wine Specs
Appellation
Sonoma Valley, Sonoma County