Basil Cheeseburgers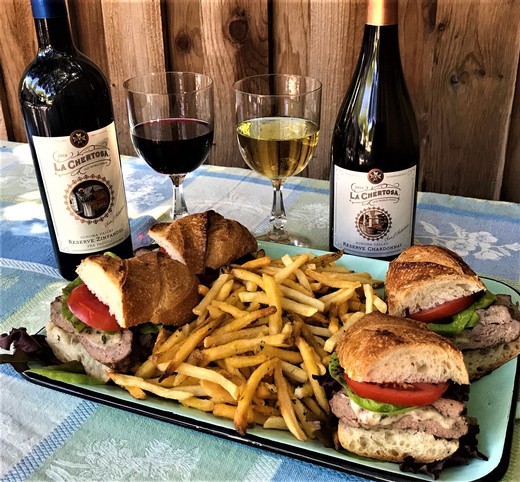 Recipe Date:
June 15, 2021
Measurements:
Imperial (US)
This recipe was provided courtesy of Vella Cheese Company in Sonoma. www.vellacheese.com
Ingredients
2 lbs ground meat (beef, turkey, chicken or lamb)
1 egg, lightly beaten
Kosher salt & freshly ground black pepper
2 cups Vella Pesto Jack Cheese, shredded
2 tbsps Vella Dry Monterey Jack Cheese, grated
1 clove garlic, minced
1/2 cup fresh basil, chopped
Directions
In a large bowl, mix the ground meat with salt, pepper and egg.
Divide into 6 portions.
Mix remaining ingredients and divide those into 6 portions as well.
Form each portion of meat around a portion of the basil mixture, and flatten slightly into a patty.
Preheat grill, broiler, or skillet and cook each burger to desired taste -- approximately 5 minutes on each side for rare, 7 for medium, and 8 for well done.
Serve on French rolls with lettuce, freshly sliced tomatoes and a little Dijon mustard. Go easy on the pickles and ketchup because they don't always pair well with the basil and garlic. I prefer pepperoncini peppers. Serve Parmesan & Garlic Fries as a side.